Office Location and General Contact Info
Mon-Thurs 8:00 am – 5:00 pm
Friday – 8:00 am -1:00 pm
We Love Hearing Patient Feedback!
Leave a review on Facebook
Reviewing Hosek Dentistry on Facebook is easy and we appreciate your support and feedback. Once logged in to facebook follow the steps below.
Go to the Reviews section on the left side of the Page's Timeline.
Click the gray stars to choose a rating and write an optional review.
Click to select your audience.
Click Done.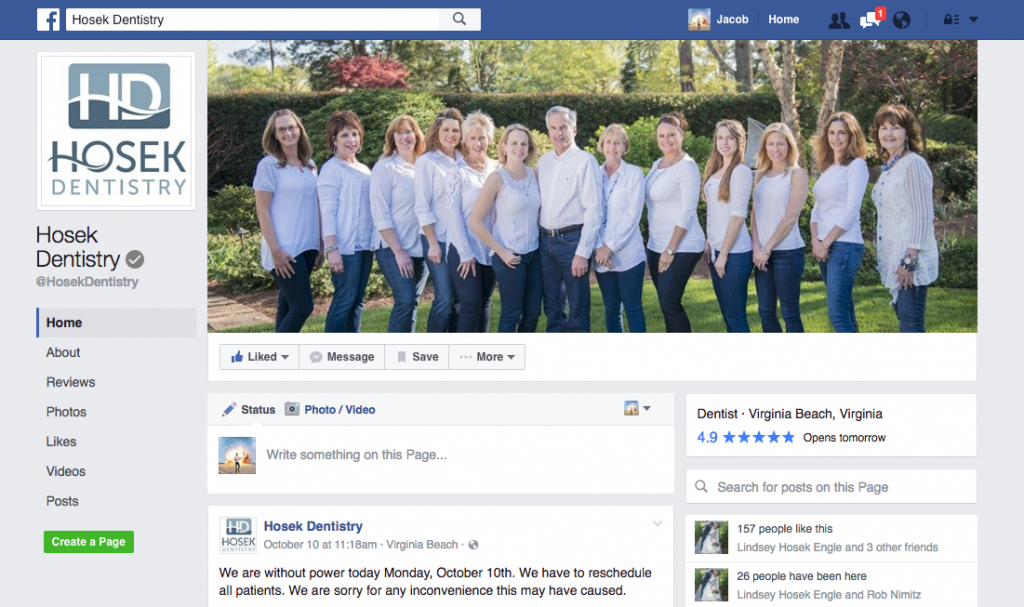 Reviewing Hosek Dentistry is easy! You'll need a yelp user account if you don't already have one. Once you're logged in, you can locate us by clicking the button below or searching for "Hosek Dentistry" in the search bar once your logged in. Thank you so much for all your support!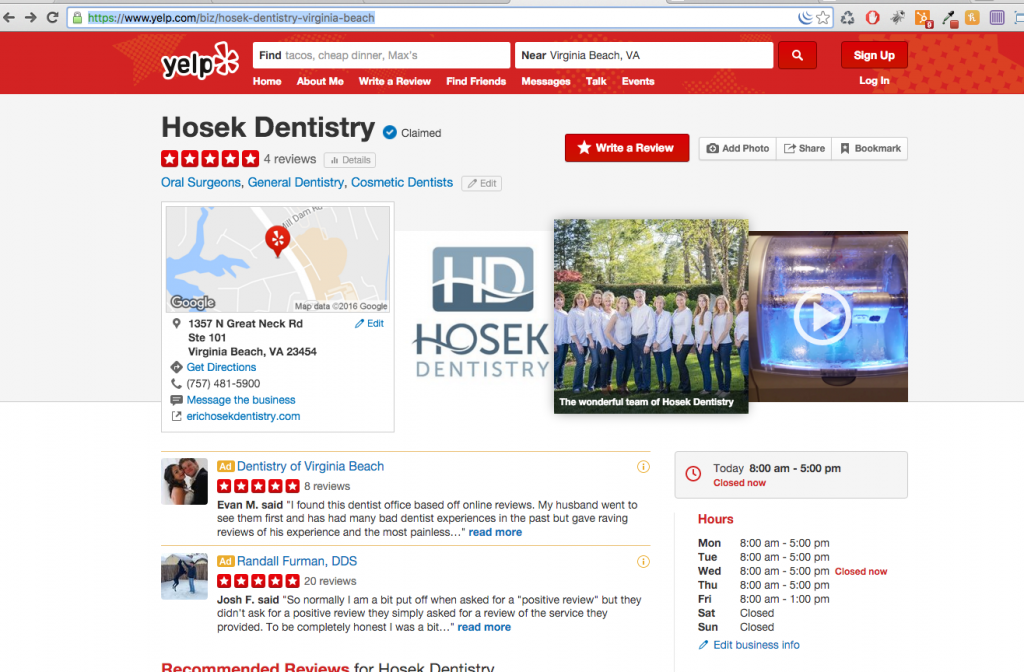 Leave a review on Angie's List
After logging in, get started by clicking Add a Review in the green banner near the top of the page. You are welcome to leave feedback each time new work is completed. There is no limit to the number of reviews you can leave about a provider as long as each review is about a unique experience.